Franchise Recruitment – Do it Like a Pro
Franchising is one of the most popular business model choices today. Franchises are continually expanding and growing, as business-minded entrepreneurs take proven ideas to greater levels of success. Now more than ever, franchises are needed to drive the tide of growing business.
With this trend in mind, owners must attract high-potential franchises. However, owners don't want just anybody running the franchise—they want a franchise that truly represents the brand and knows how to sell it. How can this be done?
Recruiting your candidates typically happens in two stages: getting the word out and choosing your franchise. These two steps are detailed below.
PART I: Getting the word out

Use Technology for Recruiting
Technology continues to play a larger and more critical role in business on a daily basis. The most efficient and effective ways to recruit franchises is through the use of technology.
Social media is the most obvious way of using technology to attract potential franchises. Almost everyone knows about Facebook, but more business-minded social media sites such as LinkedIn or Branch Out offer the format of Facebook with a more business-minded approach. Advertising your franchise on such sites is quick, and it will attract business-minded people looking to make connections.
Another tech option for recruitment is the use of video. A franchisor can easily promote their brand while depicting the life of a happy franchise at the same time. 30 seconds of informative, entertaining video can capture more than written material, and it gives you the chance to market at the same time!
Nothing compares, however, to already having your brand established. How accessible is your business on the Better Business Bureau? How easy is it to locate on the internet? Your potential franchisees have probably already searched for your business and done their research—are they finding you?
Reaching out to Customers
Another idea is to reach out to existing customers for potential franchise recruitment. What better way to locate a good franchise than a customer who already knows your business and has demonstrated loyalty to the brand? Your best customers are likely to have an idea of both the market and what makes your brand successful—after all, they are already a dedicated customer! Examples of ways to "get the word out" and recruit potential franchises include emails to customers on the contact list, announcements on social media, or simple advertisements within the business location itself.
PART II: CHOOSING THE RIGHT FRANCHISE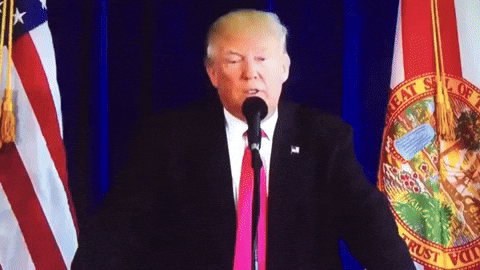 Personal Attributes
What characteristics constitute a successful franchise? Some ideas from around the business world suggest that a franchise will:
♦ Represent the brand and focus on growth. What specific business goals does the candidate have? How do they plan to get there? How will they represent my brand as they work to achieve their goals?
♦ Be self-motivated and self-driven. How does the candidate talk about the future? How does the candidate demonstrate determination for success?
♦ Network! Another crucial characteristic is the ability to create leads and contacts. Good franchises can tirelessly sell themselves and their businesses. In the recruitment process, how can you tell if the franchise is an effective networker? Some leaders in the franchisor community have suggested ways of measuring networking capabilities: how extensive is their social media network? How many virtual or real contacts does the candidate have? These small measurement tools may give you critical information regarding the ability of the franchise to sell him or her. After all, if you're going to bring someone on board, you want someone who can effectively sell your brand.
♦ Demonstrate great communication. The franchise must actively communicate, and not just sell, the franchise brand. He or she must also grasp exactly what is expected in the franchise/franchisor dynamic. You must clearly communicate your goals to the franchise. To ensure that you're getting the best franchise, you must communicate clearly and reciprocally.
♦ Know the market. Franchises should demonstrate knowledge about the market and its competitors. Almost every franchise has the drive and desire to be a business owner, but do they match that desire with specific, market-level knowledge of your business area? It is important to measure this aptitude through conversation. If the candidate is inexperienced in the area, does he or she demonstrate the capacity to quickly adapt to and grasp the dynamics of your market? Such a question is of paramount importance.
♦ Be an avid researcher. A dedicated candidate who is serious about becoming a franchise will likely already have done research on the type of market they would like to enter—it is your job to put that knowledge to the test.
♦ Balance their passion and ideas with the franchisor's long-term goals. One of the big challenges in recruitment is finding a balance between strong individual drive in the franchise and someone who can adapt to your vision. It is important that the franchise feel empowered to drive the brand and improve it, to take on challenges individually. At the same time, however, they work for the franchisor and represent his or her brand. In recruiting a potential franchise, it is paramount that any candidate is able to communicate their goals and desires while at the same time being receptive to the vision of the franchisor.